Shaping the Future of VR Showrooms
With projects in 65 countries and a team of 38.500 employees, Acciona is the spanish leader in the development and management of sustainable infrastructure and renewable energy.
So… what does such a huge company, weighing more than 7,500 Million euros in revenues, has to do with a small creative-tech studio like ours?
The reason is simple: Acciona has chosen our technology to run their first-ever VR Showroom. As many companies involved in this kind of business, Acciona's innovation team is exploring the potential of Virtual Reality and therefore seeking solutions for commercial purposes, project presentation, design review, immersive training… among many others!
In February 2019, Antiloop's VR spin off, Univrse, showcased its large scale multi-user VR technology at 4YFN in Barcelona. That's where we met with Acciona's team and, after trying our Framework demo, we were commissioned the set up of their VR showroom.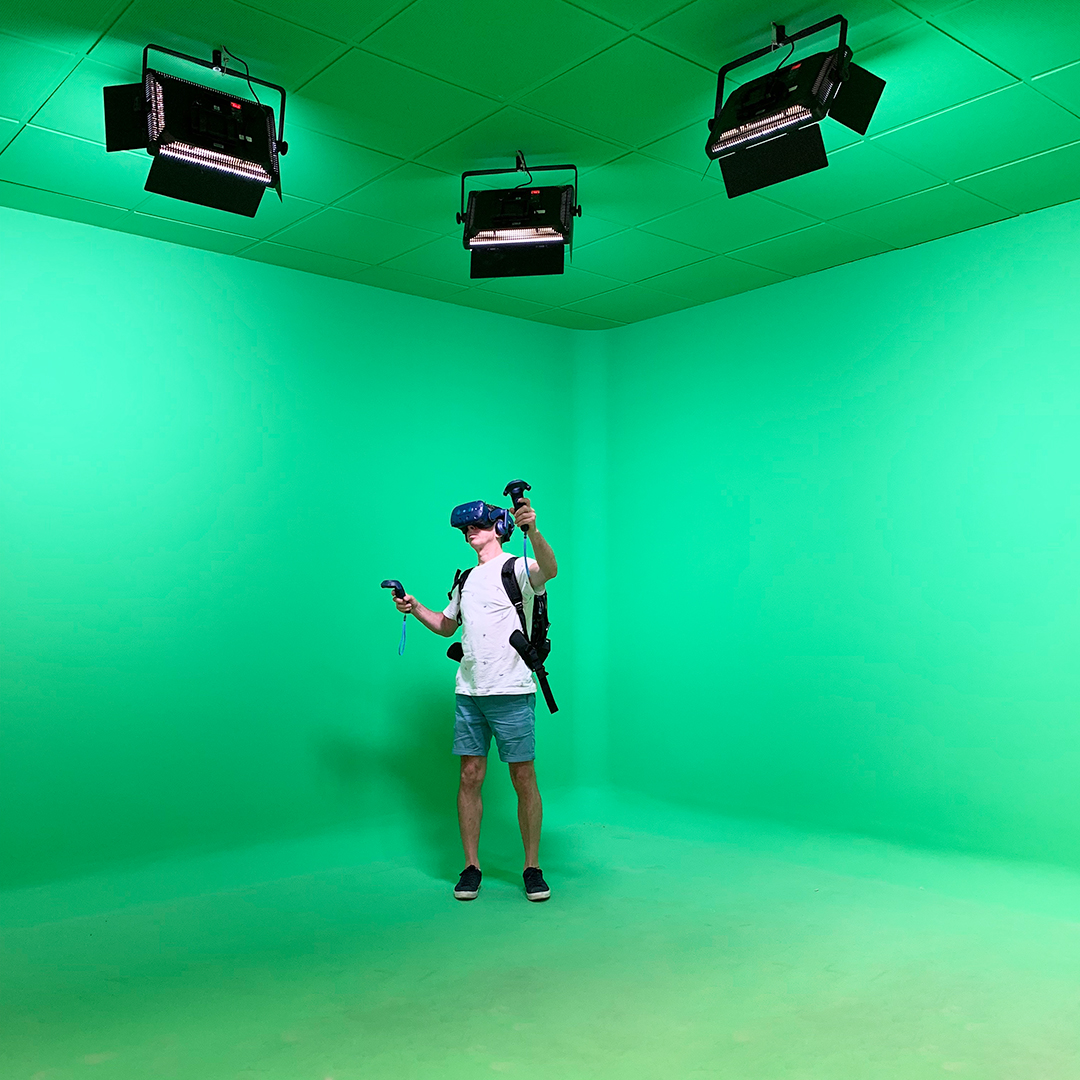 Located within the company's innovation centre in Madrid, this facility has a 80 sq/m area and includes a 25 sq/m chroma key area. Thanks to Univrse Framework's features, Acciona can now develop and manage effortlessly any kind of VR applications for multiple simultaneous users. Our intuitive and clear admin UI interface allows them to:
• Track users and the current state of the application.
• Load runtimes scenes and asset bundles
• Change levels
• Teleport users
• Customize avatars (heads and bodies)
• Activate triggers, events and state machines
• Virtual and physical space mapping (users calibration)
We had a vision with Univrse and we have been working hard to develop this software. For us it has been a privilege to partner up with a giant like Acciona and provide them with a technology that will help this company implement VR solutions that could change their business.
If you want to partner up with us, have any questions or would like to learn more about this, do not hesitate to contact us at: hello@antiloop.io