"Feel the power of data with a giant flip-dot screen."

THE IDEA
RE-DISCOVER YOURSELF THROUGH DATA
_
To raise awareness about the importance of data and make big data comprehensive to the general audience, we created a giant flip-dot interactive screen in partnership with Domestic Data Streamers. This project was a fundamental part of Telefónica's stand in the MWC – Mobile World Congress 2017. The purpose of this installation was to portray the lack of control visitors have over their own data.
More data was generated in 2016 than in our entire history.
That's why Telefónica believes data can enrich customer's lives, enhance company decision making, and be a force for good in society.
Technology
_
We used a 10×3 metres interactive screen connected to a multiple motion tracking system that allowed visitors to interact in real time with the content. The system converted bits into analog movement through rounded discs that were activated by electromagnetic fields. Those discs worked as pixels to show the messages and animations in 220×70 resolution.
We also developed a touch-screen interface that helped guiding visitors through the experience. By natural movement interactions the outlookers could explore the content and feel the data as if it was in their own hands – at the same time as they became aware of Telefónica's new big data products.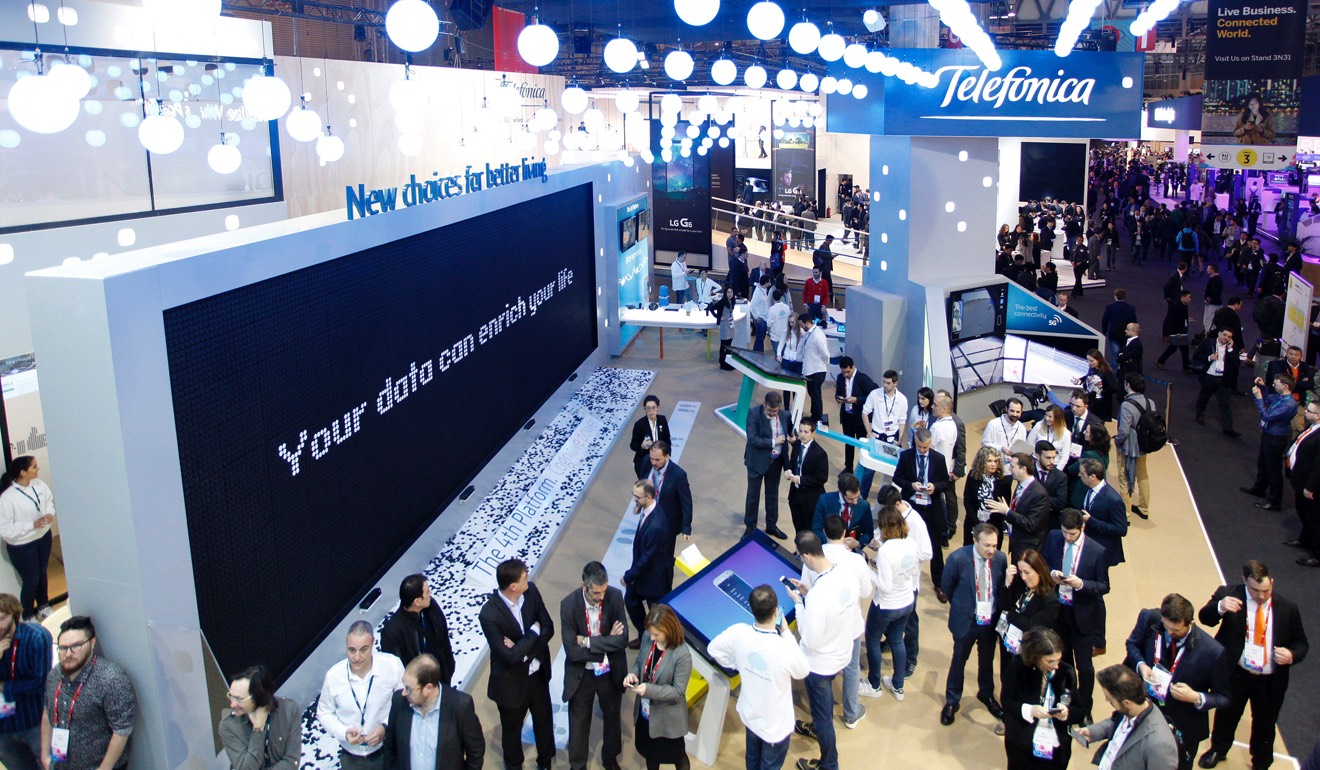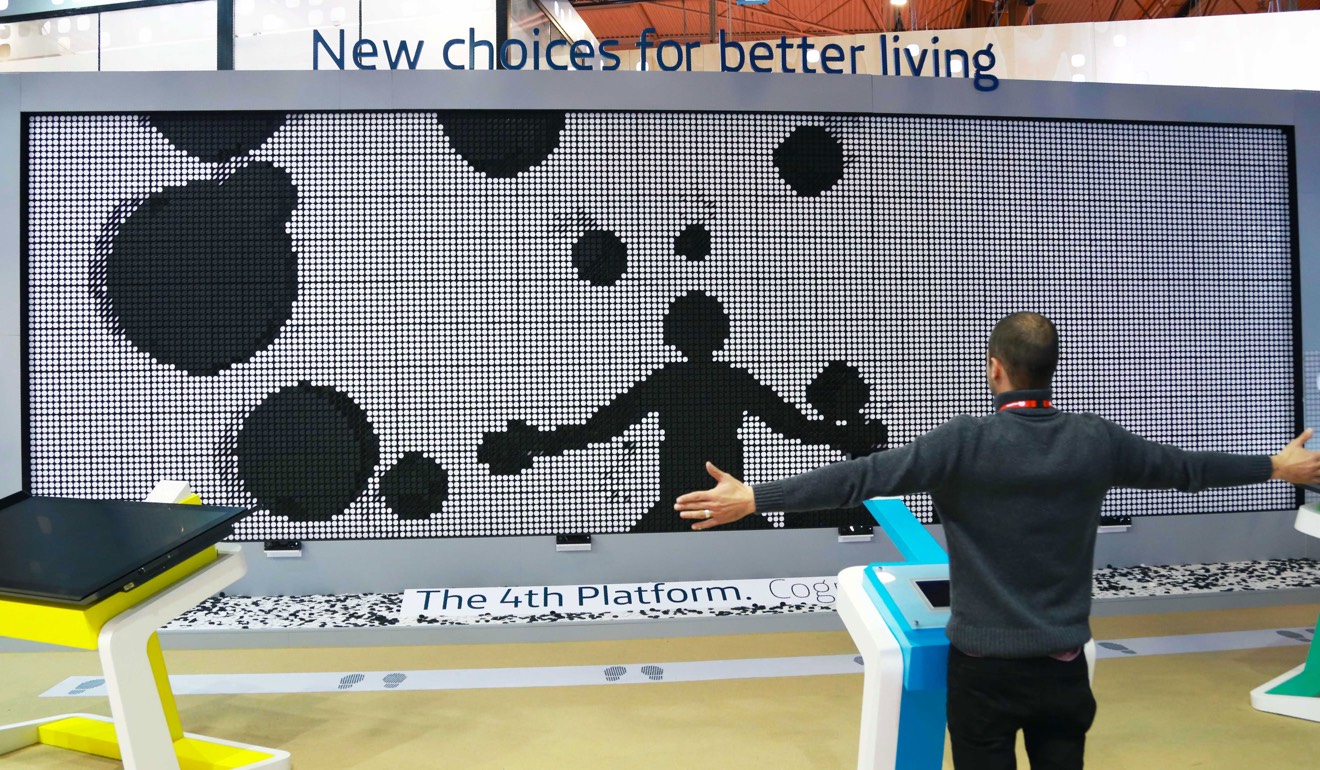 THE INSTALLATION
_
We set-up a 10×3 metres display, followed by 4 Kinect cameras along its structure, each connected to a mini-PC, allowing multi-user interactions across all the the display length. The main computer, responsible for generating the visualisation, was connected to the display and to a 5th Kinect that tracked single-user interactions.